MTSC has Partnered with STAR SOCCER ACADEMY for a July 2019 Camp at Foundation Fields
In Partnership with the Manheim Township Soccer Club
Site Coordinators: Chris Bair – MTSC Technical Director
Location: Foundation Fields Overlook Park – Lancaster, PA
Date: Jul 8th – Jul 12th, 2019 – 9:00am – 3:00pm
Regular Camp – $190, $180 for each additional family member
Elite Camp – $230
Half-Day – $150
Star Soccer Academy is excited to announce that we're partnering with Manheim Township Soccer Club for our week of camp at Foundation Fields Overlook Park. We'll be there July 8-12. To sign up go to www.starsocceracademy.com or Register HERE
MTSC is a great community based club that cares deeply for the development of each and every player from their Rec Program to their Lancaster Elite travel program!
For many years, MTSC has hosted Star Soccer Academy for a fun and development based camp for all ages and skill levels.
Camp Features
Star Soccer Ball
Star T-Shirt
Skill Training
Strategy &Tactics
World Cup
Skill Competition
Awards & Prizes
Agility Training
2v2 World Cup
Camp Insurance
Gum Millionaire
Camp Store
Parent's Night
Daily Schedule
8:45 – 9 a.m. Arrival
9 – 9:30 a.m. Stretch, Dynamic Warm-up
9:30 – 11 a.m. Session I
11 – 11:45 a.m. Small-Sided Games
11:45 a.m. – 12:45 p.m. Lunch/Contests
12:45 – 2 p.m. Session II/Knockout
2 – 2:45 p.m. World Cup Games
2:45 – 3 p.m. Camper of the Day/Depart
Parent's Night will be Thursday from 6:30 – 8 p.m.
Camp ends Friday at 12:00 p.m.
Star Soccer Academy Important Notes:
All camp locations offer the following:
For girls and boys ages 5 -15.
Five Day Instruction – Monday thru Friday Daily 9 a.m. – 3 p.m.
Camp ends on Friday at 12:00 p.m.
Groups are according to size, age, and skill level
Enrollment limited to 125 campers
Applications first come, first serve basis. Many camps have been sold out.
Daily, each camper should bring a container of water, soccer cleats, or sneakers, lunch, and sunscreen.
Parents and coaches are permitted to stay and watch anytime.
Day Camp: (Future Stars, Junior Stars and Senior Stars) Day camp is for beginner and intermediate level players. Tuition is $190 per player and $180 for each additional player. Option: Half-day Camper $150 per player.
Elite camp is $230. Team Camp is $190 per player for groups of 6 or more from the same team. Camp Ends at 12:00 pm on Friday. Camp goes from 9am-3pm Monday through Friday.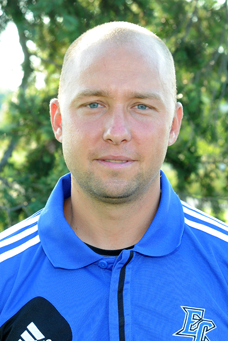 Andrew Kummerer, Camp Director
Malvern Preparatory School Head Coach 2015 – present
Assistant Coach Elizabethtown College 2012–2104
Continental FC director of youth soccer
Player/Coach West Chester Men's Amateur Soccer–State Open Cup Champions '12, '13, '14
USSF "C" License
Two Time Regional All-American, Elizabethtown College, '04, '05
Four Time First Team All Conference, 2002–2005
Conference rookie of the year '02
2004 MAC Champions